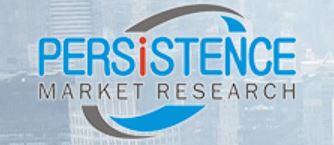 https://www.persistencemarketresearch.com/
・株式会社マーケットリサーチセンターはPersistence Market Research社の日本の正規販売代理店です。
・Persistence Market Researchが発行したすべてのレポートを取扱可能です。

❖ Persistence Market Research(パーシステンスマーケットリサーチ)社の概要
Persistence Market Research (PMR) is a third-platform research firm. Our research model is a unique collaboration of data analytics and market research methodology to help businesses achieve optimal performance.
To support companies in overcoming complex business challenges, we follow a multi-disciplinary approach. At PMR, we unite various data streams from multi-dimensional sources. By deploying real-time data collection, big data, and customer experience analytics, we deliver business intelligence for organizations of all sizes.
Our offerings include pre-built reports that address every major sale, customized solutions to cater to client-specific needs, and consulting services to offer more value addition. Our next-generation research approach for exploring emerging technologies has allowed us to solve the most complex problems of clients. We do not follow a reactive approach, but a pro-active one. Expert analysts at PMR keep a tab on next-generation technologies in their R&D phase and provide the latest insights into these technologies when they are being commercialized. Our ground-breaking approach allows us to deliver market solutions before the technologies reach the market.
Our client success stories feature a range of clients from Fortune 500 companies to fast-growing startups. PMR's collaborative environment is committed to building industry-specific solutions by transforming data from multiple streams into a strategic asset.
❖ Persistence Market Research(パーシステンスマーケットリサーチ)社の調査手法
Persistence Market Research offers its clients a refined, systematic, and advanced set of research methodologies that deliver statistically sound, accurate, and objective data. We provide unmatched research capabilities spanning multiple industries and regions. The sheer volume and quality of data gathered from primary as well as secondary sources, from both the supply as well as demand side, are testimony to our dedication toward delivering excellent objective and timely insights.
Based on our years of experience and our knack for observing and understanding trends and scientifically tracking the progress of various technologies, our proprietary research methodologies enable the conversion of massive volumes of incoherent information into clear, concise, and actionable insights. We pride ourselves in helping our clients maximize their profits and minimize their risks.
Our unmatched research methodologies set us apart from our competitors. Here's why:
PMR's set of research methodologies adhere to the latest industry standards and are based on sound surveys.
We are committed to preserving the objectivity of our research.
Our analysts customize the research methodology according to the market in question in order to take into account the unique dynamics that shape the industry.
Our proprietary research methodologies are designed to accurately predict the trajectory of a particular market based on past and present data.
PMR's typical operational model comprises elements such as distribution model, forecast of market trends, contracting and expanding technology applications, pricing and transaction model, market segmentation, and vendor business and revenue model.
❖ Persistence Market Research(パーシステンスマーケットリサーチ)社の人気レポート